February 9, 2022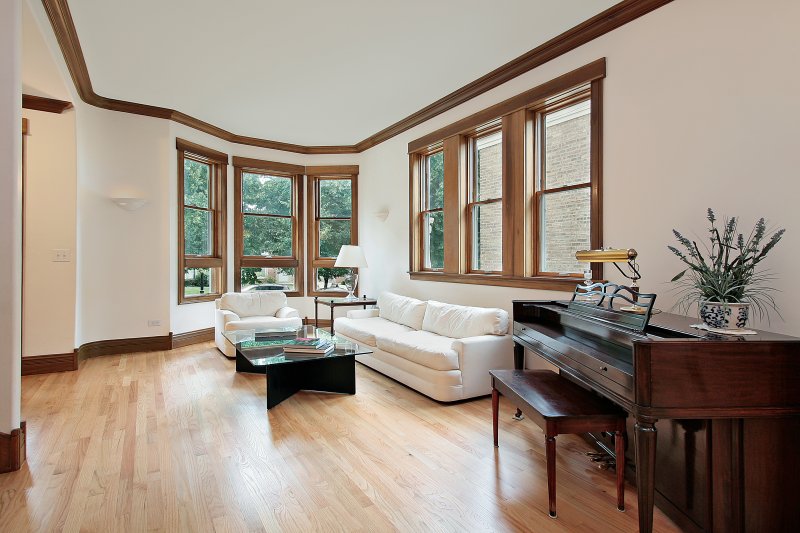 Believe it or not, your interior trim does not have to be white. One of the hottest interior design trends at the moment is a contrast trim. Even though is a classic go-to color, there are many other options that can work well with your space and help you achieve your ideal aesthetic. With that in mind, read on to learn which non-white colors you should consider for your trim.
Cream or Ivory
Ivory or cream-colored trim against pure white walls is a stunning combination. The off-white contrast will give the interior of your home a classic, timeless look. Additionally, a neutral cream color is an excellent choice for a home because it pairs well with multiple colors. It also works extremely well with traditional styles in home décor.
Grey or Greige
Unsurprisingly enough, gray and greige are two very popular choices for interior trim. Even though they're both neutral colors, they're not boring and work well with many different styles. Gray and greige provide a classy look, adding a touch of elegance to almost any space. While gray trim is commonly paired with white walls, a dark gray trim can look amazing against a light gray wall.
Black
Have you ever thought about painting your trim black? If you want to make a bold statement in your home, you should definitely consider having a black interior trim. The color choice not only looks stunning, but it'll make your home look elegant and sophisticated. It will make a very distinct frame for your room and will not clash with anything. However, you have to make sure it's well-balanced. For example, black window trim and crown molding look great together! It's worth noting that you should avoid using black trim in conjunction with dark wall colors as it can make your space feel constricting and uninviting. Instead, opt for white walls or other light neutrals – they're the best options for black trim!
How Do You Choose a Paint Sheen for Your Trim?
Choosing a paint sheen for your interior trim may seem difficult, but it's actually much easier than you think! In most cases, semi-gloss is the preferred option. Not only is it reflective, but it's highly washable as well. That's a significant advantage because baseboards and trim tend to get dirty the quickest.
Are you heavily considering painting your interior trim? Consider one of the non-white colors listed above! They'll make your home feel modern, fresh, and inviting.
About Platinum Painting of Plano
At Platinum Painting of Plano, we believe the inside of your home should reflect your desired mood, personality, and preferences. If you're thinking about repainting the interior trim, we've got you covered. Our team of painting professionals has precise attention to detail and will go above and beyond to provide you with flawless results. For a free quote, visit our website or call (469) 570-6137.
Comments Off

on Interior Trim Color Ideas That Aren't White
No Comments
No comments yet.
RSS feed for comments on this post.
Sorry, the comment form is closed at this time.