September 8, 2021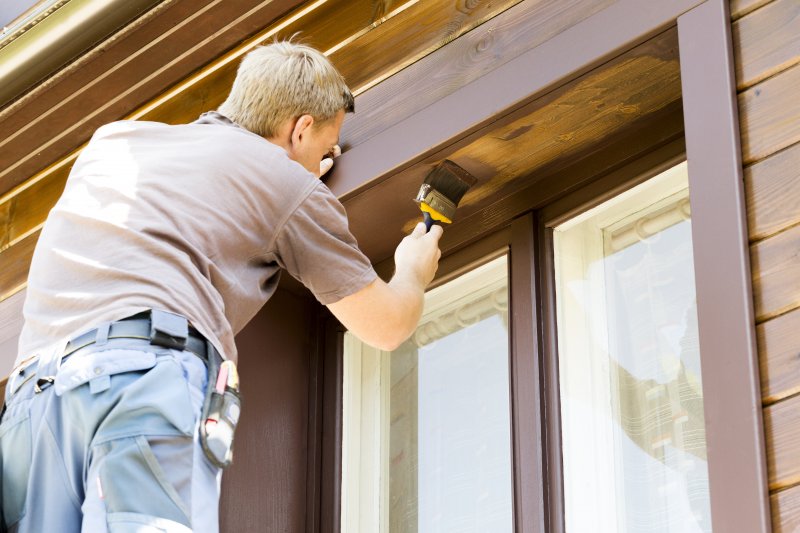 Are you trying to sell your house? There's one thing you can do that'll significantly boost your home's value and appeal – exterior painting. A quality job will save prospective buyers from having to do it themselves for several years. And who doesn't want to move into a home that already looks good? If you're still not convinced, read on to learn a few additional ways that giving the outside of your house a fresh coat of paint can boost its value.
It Attracts Buyers
Curb appeal is a real thing that matters – just ask any realtor! Essentially, if your home doesn't look good on the outside, you're not going to attract potential buyers. Since the exterior of the house is the first thing people see, it's crucial to make a good first impression. Sometimes, that might be the only photo included in a realtor's brief! A nice-looking home will only encourage people to see what the inside looks like as well, increasing your chances of making a sale.
Fresh Paint Sends a Positive Message
A fresh coat of paint on the outside of your home is guaranteed to send a positive message. It'll tell buyers that you take proper care and maintenance of the house. If the exterior paint is old, peeling, or faded, it might be sending the opposite message.
You Can Avoid Being the "Unicorn" Home
A "unicorn" home is one that doesn't fit the neighborhood, is too overpriced for the area, or simply doesn't match the ones around it. If you ask any realtor, they'll tell you that almost no one wants these types of houses. With that in mind, it's a good idea to make the outside of your home a color that matches the rest of the neighborhood. If the area is governed by a Homeowners Association (HOA), there are likely rules, guidelines, and color recommendations for exterior painting that you should follow.
Professional Exterior Painting Tips
For the best exterior painting results, here are a few tips to keep in mind if you're doing it yourself:
Safety first. Since you'll likely need to get on a ladder at some point, make sure you do so safely. Lean it against the wall and tie it off whenever possible.
Prepare the surface. The better it's prepared, the better the final finish will be. Preparation is crucial to get the best results!
Use high-quality materials. Exterior paint is subject to wide-ranging temperatures and weather, so be sure to purchase quality paint that will last.
Paint from the top down. When exterior painting, start at the highest point of your home and work your way down.
Choose the right times. Avoid exterior painting in direct sunlight, wind, and cooler temperatures – they're the enemy of a good paint job!
If you're interested in sprucing up the outside of your home, consider hiring professionals for the job. It's always best to leave big projects like an exterior painting to the pros – they'll give you stunning results and boost your home's value in no time!
About Platinum Painting of Plano
Our team at Platinum Painting of Plano is always willing to go the extra mile for every customer. If you're itching to make your house look better, we can help you achieve just that. A good exterior painting job not only looks nice but it's guaranteed to boost your home's value and appeal – what's not to love? To learn more, visit our website or call (469) 570-6137.
Comments Off

on How Exterior Painting Can Boost Your Home's Value
No Comments
No comments yet.
RSS feed for comments on this post.
Sorry, the comment form is closed at this time.